Dictionary of Ichthyology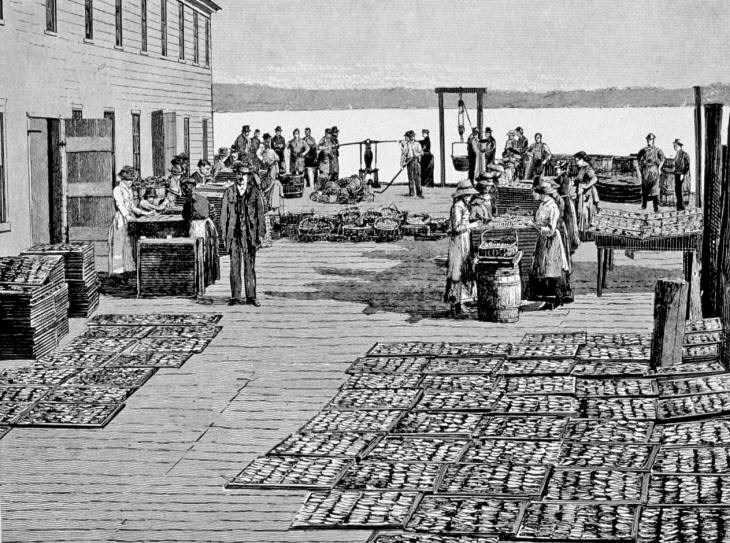 flake = 1) an outdoor platform or rack for drying fish, often of spruce boughs on a framework of poles in North America. The boughs stopped the fish from being "burned" by the wooden frame or longers. Some fish were laid directly on beach rocks, a bawn. See also hand flake.
Herring at Eastport, Maine, National Marine Fisheries Service, Washington. Photograph by Brian W. Coad.